Our mission Is to
Build Homes... and Relationships.
I love having an idea; starting with a plan and raw products to create something.
When I was a kid, growing up in rural Howard County, my father would bring home a sheet of drywall and leave it in the basement where I had access to it. Once I found out how easy it was to cut with my grandfather's handsaw, I was creating all summer long. Building boxes, shapes, etc., it didn't matter, it kept me busy, and drywall was cheap!
Six years later, at 14, I started working for my brother-in-law, Mike Greer, framing homes around the Chesapeake Bay area and Howard County. I had the opportunity to work on homes from 1,200 square feet to over 40,000 square feet. It was an amazing experience to be involved with projects of that scale and variety. Needless to say, I was hooked!
Schedule an Appointment
Thinking of building a log or rustic home and not sure how to begin? Set up a time to meet with Art Holland, owner and principle of A. H. Holland Homes, and learn how the process works, what the timeline would be like and an approximate cost.
Testimonials
Like A Phoenix
A Wrap-Around Porch And A Feeling Of Security
Here's some Current Work
We're working on a lakefront project involving zoning, engineering, lake management, history and commitment..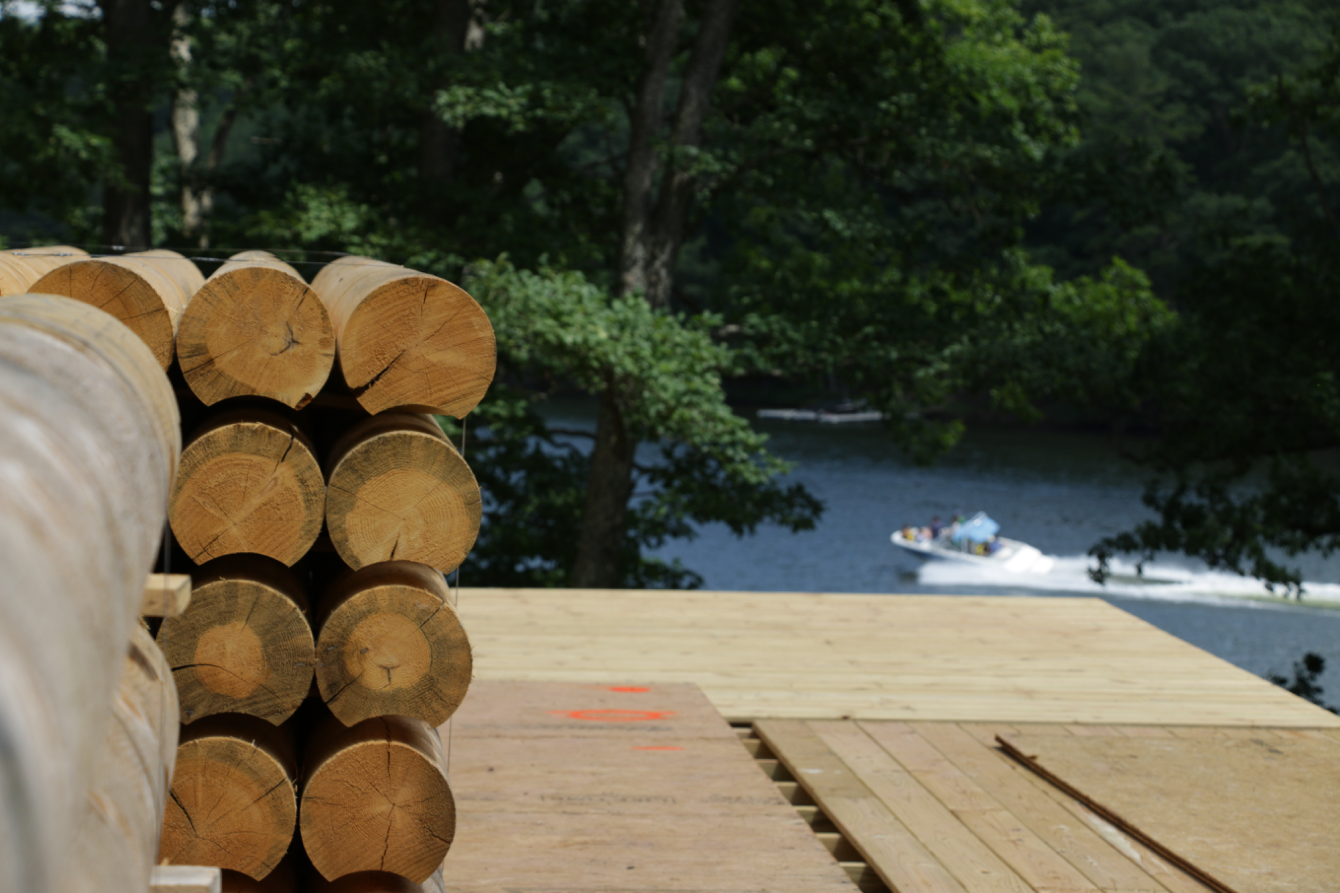 DURING [Building the new home]
The decision to remove an existing house where family history had been made and cherished is not easy… but when you love the location, but your family has outgrown the structure, it may be time to make a sacrifice. In this case, a 900 square foot cabin has to go, to make room for the new, spacious 3,600 square foot log cabin of your dreams.
This new structure will keep in character with the original. It's a log cabin built with recovered, re-purposed logs from the forest surrounding Yellowstone National Park. The design is an A.H.Holland original and incorporates covered porches, a covered deck, Adirondack styling, log stairs, wide-plank distressed pine flooring, slate, stone, a massive fireplace, log crafting from Idaho, and finish log-smithing on site (find out more about this on-site craft).
When complete, it will be a rustic Western Lodge-style log home with high efficiency finishes, custom designed and hand-crafted for its owner.
A work of Art, built for generations to come!